Compliance Scans
Keep Your Servers Secure and Compliant with Scanning Services
Liquid Web takes security and compliance seriously, as hefty penalties for failing to comply can lead to severe legal consequences. We take the mystery out of server regulations. Our compliance scanning packages ensure your server meets the highest of security standards.
By bundling your services with our security scans, you'll be able to protect your server from online threats, while providing physical server protection to meet your HIPAA requirements. Save time and safeguard your server by implementing all products for a more secure environment.
Find the Right Compliance Scan for Your Business
PCI DSS (Payment Card Industry Data Security Standards) requires businesses that store sensitive custom financial data, such as credit card numbers, to comply with strict security standards. If issues are identified during the scan, our teams will help correct the problem, and re-scan to validate the problems have been resolved. Our scanning service also provides a quarterly compliance scan to ensure all services are kept up to date and any newly discovered security vulnerabilities are immediately resolved.
Our certified Approved Scanning Vendor (ASV) will produce a set of three reports: an Attestation of Compliance (AOC), an Executive Report and a Detailed Report.
Vulnerability Assessment and Scanning
Vulnerability Assessment Scans by Clone Systems have become a staple for internet-based business and are essential for identifying potential compromises to your hosting environment. Detailed and easy-to-read monthly reports provide a simple and up-to-date log of potential threats, suggested recommendations, and any changes to tools utilized across your platform. With licensing and updating taken care of, you are free to focus on building your environment with the ultimate peace of mind.
| | |
| --- | --- |
| | Purpose-Built HIPAA Servers |
HIPAA (Health Insurance Portability and Accountability Act of 1996) requires businesses that process, store or transmit electronic health information (ePHI or PHI) comply with strict administrative, physical and technical safeguards. Our fully managed dedicated, cloud, and hybrid HIPAA-compliant hosting solutions include technical controls, backup management, and physical security policies to help ensure your hosting infrastructure remains compliant. A third-party audit confirms that Liquid Web is HITECH Certified.
| | |
| --- | --- |
| | F5 AIP (Threat Stack) Intrusion Detection System |
Add an additional layer of security to your Liquid Web server with an advanced intrusion detection system. F5 AIP, formerly known as Threat Stack, provides real-time monitoring across critical systems on your server, identification of potential threats and suspicious behavior, and rapid-response investigation and remediation anytime an anomaly is detected.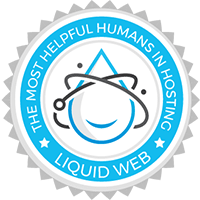 Powering Your Business Potential™
Our job is to enable you to focus on what you love – building your business with high availability sites, stores and apps; and deepening your relationships with clients. We call it being The Most Helpful Humans In Hosting®. You can call it having a hosting experience that you can depend on.