Reseller Hosting Program
Power Your Hosting Business with Liquid Web
Growing a hosting business can be challenging. Acquiring customers, providing support, and maintaining servers takes time and resources. At Liquid Web, we help hosting resellers by providing fully managed hosting products, taking the burden of server management from your team so they can focus on what they do best.
In addition, our Reseller Hosting Program provides tiered discounts to help keep your pricing competitive. Apply today.
Trusted by Hosting Resellers
Free WHMCS License
WHMCS is a powerful billing & automation platform for hosting resellers, and Liquid Web resellers receive a free license.
100% Uptime SLA
You're protected by our 100% Network & Power Uptime guarantees, and backed by 1,000% compensation for downtime.
Free WHMCS Plugin
Our custom WHMCS plugin allows you to provision Storm VPS & Storm Dedicated accounts automatically.
No SysAdmin Needed
We like to think of ourselves as an extension of your team. You won't need to hire a SysAdmin.
VPS, Dedicated & Cloud
Whether you're just starting out or running a million-dollar hosting business, we have a plan for you.
Free DDoS Protection
Our network & servers are protected by a multi-level DDoS attack prevention system, ensuring you're always online.
We'll Manage the Hosting For You
Dedicated servers, VPS, and cloud. It all lives here. At Liquid Web, we have more hosting technologies than any other provider, so we can accommodate hosting resellers of any size.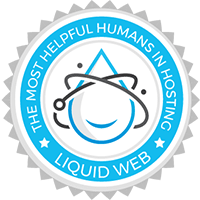 Great Benefits for Reseller Partners
Resellers who are accepted to our Reseller Partner Program receive competitive discounts on all Liquid Web products, a free license for WHMCS, and access to the WHMCS plugin. The program is free.