Web Application Protection
Protecting Your Web Application One Byte at a Time
Protection for Web Applications and Websites
We realize how important your website is. When it comes to security, it's not only your source of livelihood that is at stake, but also your reputation. Critical business relationships rely on your site to secure the confidential data stored online. With special attention to web application protection, we have curated packages to protect you from hacking disasters.
Fulfill your security needs with our Web Protection Package, available for our dedicated and cloud hosting solutions.
Web Application Protection Package
Web-focused protection and performance
Cloudflare Pro with Web Application Firewall*
Malware Cleanup/Remediation**
*Protection for a single domain
**Available on Fully Managed Servers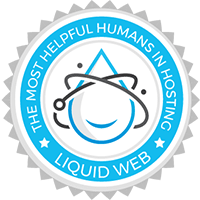 Our Focus is You.
We've intentionally designed our broad product portfolio, customer experience and managed hosting services to power the potential of businesses and designers, developers and agencies who create for them.
Our customers recognize the value we deliver and count on us to be their experts when it comes to hosting infrastructure. And every day, 24/7/365, we work to earn their trust and loyalty.